Archangels

"Angels have been in my life always. I've been aware of their presence since I was six weeks old, although I hadn't always known what to call them or who they were. Sometimes they are so close I have to ask them to take the feathers out of my face! LOL"

"But on a serious note, they have been around for aeons. They tell me, 'We are here for you, all of you, always. Ask for us, call upon us, and feel our presence.'"

In this series of classes we will explore the four Archangels - Michael, Uriel, Raphael, and Gabriel - in detail. We will teach who to ask for what, what their expertise is, how to access it, and why we should call upon them.

We will ask - and receive answers to - who do I go to for guidance, transformation, healing, and inspiration? What can I do to call them in? How do I hear them better? How do I know it's an Angel and not my imagination?

Through these workshops we will learn how to invite these Angels, and others, into each aspect of our lives to help us grow into our full potential of living.

Take the next step in your own development. Explore your Divine Nature. Let the Angels help you along your way.

These workshops are based on the works of Richard Webster, Doreen Virtue, Margaret Neylon, Barbara Mark, Trudy Griswold, and of course, Divine Inspiration.

Offered on the following evenings, from 7.00-8.30pm. Tuition is $80 for all four classes.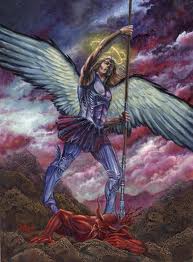 Tuesday, March 5 - Michael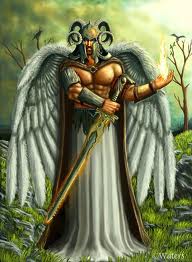 Tuesday, March 12 - Uriel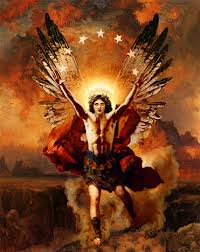 Tuesday, March 19 - Raphael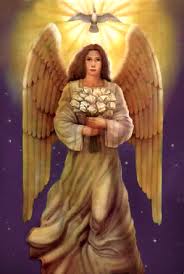 Tuesday, March 26 - Gabriel

Martha (Marti) Monsees, CMT, opened The Trinity Center in Pompton Lakes, NJ in 1999. She is a Certified Massage Therapist, Usui and Shamballa Reiki Master~Teacher, and is proficient in many other types of Reiki. Her diverse knowledge of energy, essential oils, massage techniques, and the spiritual world enables her to combine many modalities into her practice.
The Trinity Center, located in Pompton Lakes, NJ, is a professional office for Massage Therapy. Services include various types of massage, Reiki, Auricular, Raindrop and Vita-Flex Therapies, Reflexology, as well as Aromatherapy and Crystal Therapies. Also at The Trinity Center is Energy Force Healing with Rick Tumminello. The Center promotes the health and wellbeing of body, mind, and soul. The Center's motto is "Come to the Center, leave your troubles at the door, and just BE. Breathe in Life!"


Pre-registration for all classes is mandatory. Classes can be paid for with Pay Pal, cash, Money Order, check (with proper ID), credit, or debit card by calling the store at 973/838-6564. Class tuition must be paid in full 48 hours in advance of the class. You may cancel up to 24 hours in advance of the first class and receive a full refund. No-shows forfeit tuition. Please read complete guidelines here.
Copyright 1997-2013 by SoulJourney.
All rights reserved. All brand names and product names used on this website are trademarks or trade names of their respective holders. Revised January 23, 2013.