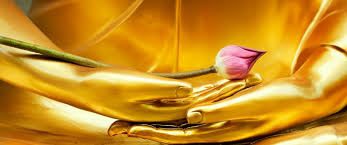 Meditation

Every illness has its roots in the past. All our present suffering was created by our own past actions in this life or another. This is the law of karma, cause and effect.

Although we all have a degree of suffering to face, we don't have to face it alone. Buddhist healing relies on the use of mantra, to call upon a Buddha or Bodhisattva for help, protection, and guidance. This enables us to consciously work out and purify karma on a higher level, eliminating the need to experience physical illness and disasters. When the karma is purified, the illness naturally disappears.

In these classes you will learn complete healing meditations containing the three mysteries of mantra, mudra, and visualization that can help you in your everyday life if you practice for approximately 20 minutes per day.

Please wear loose clothing that will allow you to sit comfortably on the floor or in a chair. Also, be prepared to remove your shoes. If you wish to bring a yoga mat, please do so.

Diabetes Self-Healing
Wednesday, May 13, 7.00-9.00pm, $25 donation
These days, the number of people who suffer from diabetes continues to increase, while at the same time, there are very few true healing methods.

This practice is able to, within a short period of time, control the disease or even enable the body to regenerate health. Since this practice has been taught to the public, the success rate has been very high, reaching 93.77%. Of course, there is no cure-all for anything unless the person does something. Here is a way of training the mind to free one's own self through natural healing.


Clear Vision - 1000 Hands and 1000 Eyes
Wednesday, May 27, 7.009.00pm, $25 donation
Eyes, sight, and perception bring to life convenience, and also great pains. Eye problems, such as trachoma, cataract, glaucoma, near-sightedness, far-sightedness, etc. have brought a lot of discomfort to the lives of many. Since the advent of televisions and computers, many have received a certain degree of devastating bombardment to their eyes. This will eventually bring a catastrophe to people's lives and to technological development. This meditation practice is transmitted for clear vision and as a Wisdom Eye opener.


A native of Los Angeles, Sabrina has been involved with Hanmi Esoteric Buddhism since 2007. She took refuge as a disciple of the lineage in 2012 with her guru, Vajracharya Zhi Bian. Quickly becoming a dedicated practitioner, Sabrina spent a great deal of time at the Dari Ruali Temple, one of several Hanmi temples in the US, where her healing abilities through practicing the true teachings of tantra and ritual blossomed quickly.

In 2014, Sabrina traveled to the east coast to help her Guru spread the dharma and do healings for others. "I think it is important that people know there is a way to help themselves through simple daily meditations and healing techniques." Sabrina offers spiritual healing work as part of a centuries-old religious mission of spiritual upliftment, world service, and charitable activities.




Pre-registration for all classes is mandatory. These classes can be paid for in cash or check (with proper ID). Class tuition must be paid in full 48 hours in advance of the class. You may cancel up to 24 hours in advance of the class and receive a full refund. No-shows forfeit tuition. Please read complete guidelines here.
Copyright 1997-2015 by SoulJourney.
All rights reserved. All brand names and product names used on this website are trademarks or trade names of their respective holders. Revised April 22, 2015.