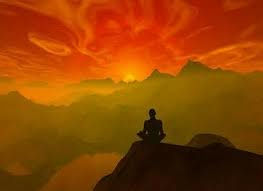 Meditation Classes

Want to achieve a more healthy, stress-reduced life, tap into your creative side, and find the energy you thought you lost?

Meditation produces a deep state of relaxation and a tranquil mind; reduces stress and anxiety; and increases mental ability, allowing you to become more focused, concentrate better, and create the consciousness that brings the control and abundance you desire into your life! Perform better at work, school, or anything else you wish! By opening the inner awareness of the mind, meditation can increase creativity and intelligence; improve cardiovascular health and strengthen communication between the different areas of the brain, allowing for total brain functioning. It can give you a sense of calm, peace, and emotional stability that does not end when your meditation session ends. Its lasting effects on your emotional and physical well-being can last for several weeks.

Meditators sleep much better and develop many latent abilities they never knew they had, such as the ability that exists within us to help with clearer thinking, better health, and to have more fulfilling relationships. In fact, meditators' brains have been proven to function at a superior level than non-meditators'. They also constantly produce immensely more pleasurable brain chemicals, the same chemicals that flow through your system when you feel at your best. By clearing the mind and concentrating on a specific idea, meditators can create that which they desire in life. This four-series workshop will teach you how to meditate correctly and each class will concentrate on one topic at a time.

Come join us and become completely refreshed, rejuvenated, and perform at a more superior level, mentally and emotionally! Please bring a bottle of water and wear comfortable clothing.

Offered on Wednesdays, October 2, 9, and 16, 2013 from 7.30-8.30pm, this three-part series costs $80.00.


Niki Somers is a third-degree Mohsian Wiccan High Priestess and Ordained Spiritualist, able to perform life event services (handfastings, legal marriages, wiccanings, etc.) as well as many other spiritual services, such as emotional cord-cutting, Reiki healing, house cleansings/blessings, spiritual counseling, etc. As a former state-certified high school English teacher, Niki incorporates her training in both the mundane and magickal worlds, enabling her to guide you in the mastery of your personal, mental, and energetic development. She holds a Bachelor's Degree in English and an Associates' Degree in Psychology. In addition to teaching, her experience includes the counseling and socialization of the schizophrenic, having assisted Dr. Donald Springer of the Friendship House in Hackensack in his group counseling and social activities program. She is the founder/leader of Bergen Wiccan & Pagan Group (created in 2007), which is the open circle of the Coven that operates it. As the High Priestess, she runs the Coven and is responsible for the Coven training of all new members as well as overseeing Bergen Wiccan. BW&PG provides spiritual guidance to those who seek the Light by providing many services such as spiritual counseling, Reiki healing, meditation, Tarot readings, and runs open classes on various subjects such as Wicca, Astrology, Tarot card reading, and Past Life regression, just to name a few. You can find Niki and Bergen Wiccan at www.meetup.com/Bergen-Wiccan-and-Pagan-Group or on Facebook at www.facebook.com/BergenWiccanandPaganGroup?ref=hl.



Pre-registration for all classes is mandatory. Classes can be paid for with cash, Money Order, check (with proper ID), credit, or debit card by calling the store at 973/838-6564, or utilize the PayPal button below. Class tuition must be paid in full 48 hours in advance of the class. You may cancel up to 24 hours in advance of the class and receive a full refund. No-shows forfeit tuition. Please read complete guidelines here.
Copyright 1997-2013 by SoulJourney.
All rights reserved. All brand names and product names used on this website are trademarks or trade names of their respective holders. Revised September 28, 2013.