Pre-Sale Party

Join us Saturday, September 15, 2018, 12.00-4.00pm! Meet the authors and purchase their books before they're even available for sale (you will be given one signed bookplate for affixing to your copy of each book purchased)! Refreshments will be served.
Slated authors (so far!) are Sasha Graham, Amy Blackthorn, Chris Orapello and Tara-Love Maguire.
Please do not bring in authors' books bought at another location. All their titles will be available.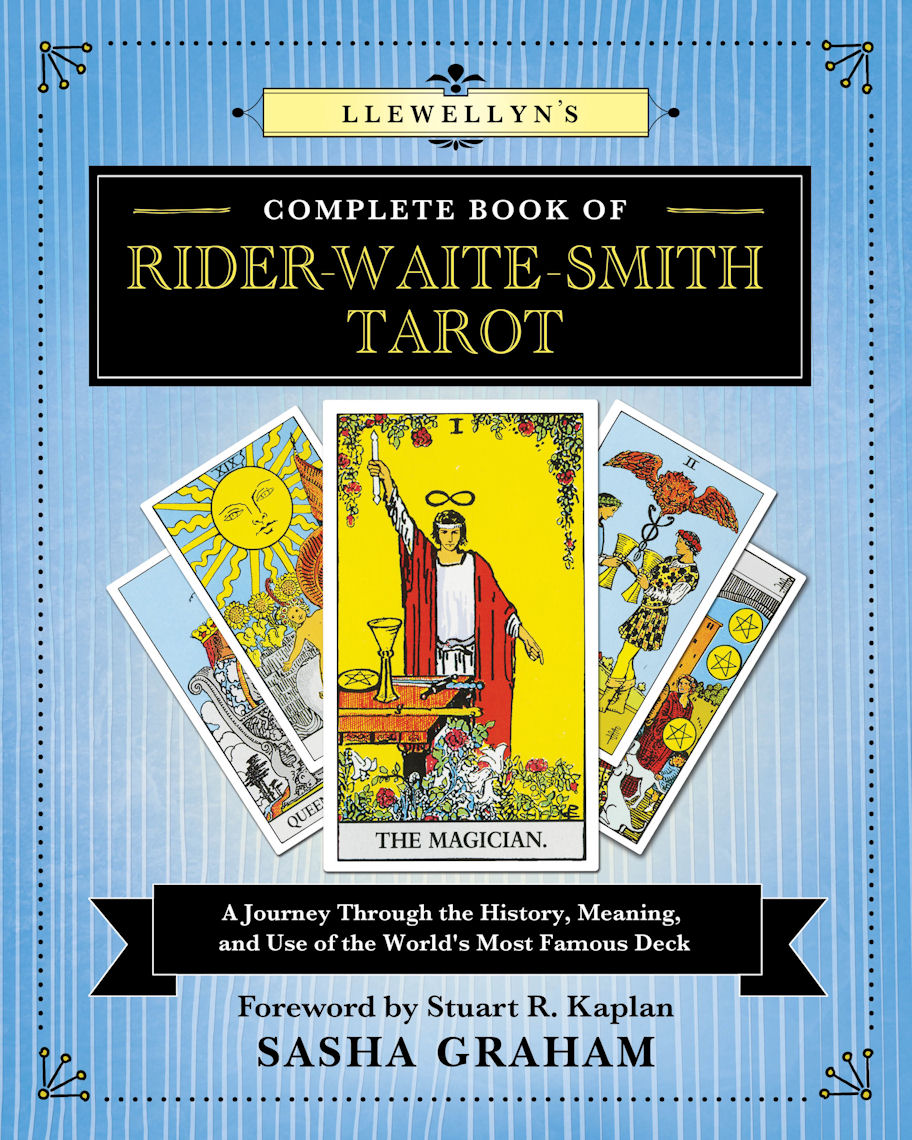 Llewellyn's Complete Book of the Rider-Waite-Smith Tarot: A Journey Through the History, Meaning, and Use of the World's Most Famous Deck $37.99
Originally published in 1909 to little fanfare, the Rider-Waite-Smith tarot went on to become the bestselling tarot deck of all time. This thorough guide shares an in-depth exploration of the fascinating history of this important deck, a complete analysis of what each card means, and 78 spreads to help you integrate each card's unique spiritual energy. Explore Waite and Smith's involvement in the Golden Dawn, the most influential magical order of the time. Discover how they combined their knowledge of astrology, Kabalah, metaphysics, mytholody, and theater to realize their profound vision. Llewellyn's Complete Book of the Rider-Waite-Smith Tarot delves deeply into the roots of these influential cards, exploring how artist Pamela Colman Smith and occultist Arthur Waite brought together an enchanting and beguiling set of esoteric symbols and formed a magical deck that continues to serve as a model for most other tarot cards that have been published ever since.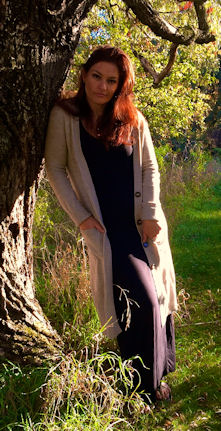 Sasha Graham and her work have been featured on media outlets such as Sirius XM Radio, The Wall Street Journal, the Daily News and The New York Times. She was the first Tarot reader to be featured on the cover of Crain's New York Business. Sasha is a contributor to She Knows and wrote a regular Tarot column for Marie Claire. She was a regular guest on the WPIX Morning News reading Tarot for celebrities and pop culture. She teaches classes and leads Tarot workshops around the world. Her first Tarot deck with Disney artist Mirco Pierfederici, The Haunted House Tarot, is being released by Lo Scarabeo in 2018. Sasha is the author of Tarot Diva, 365 Tarot Spells, and 365 Tarot Spreads.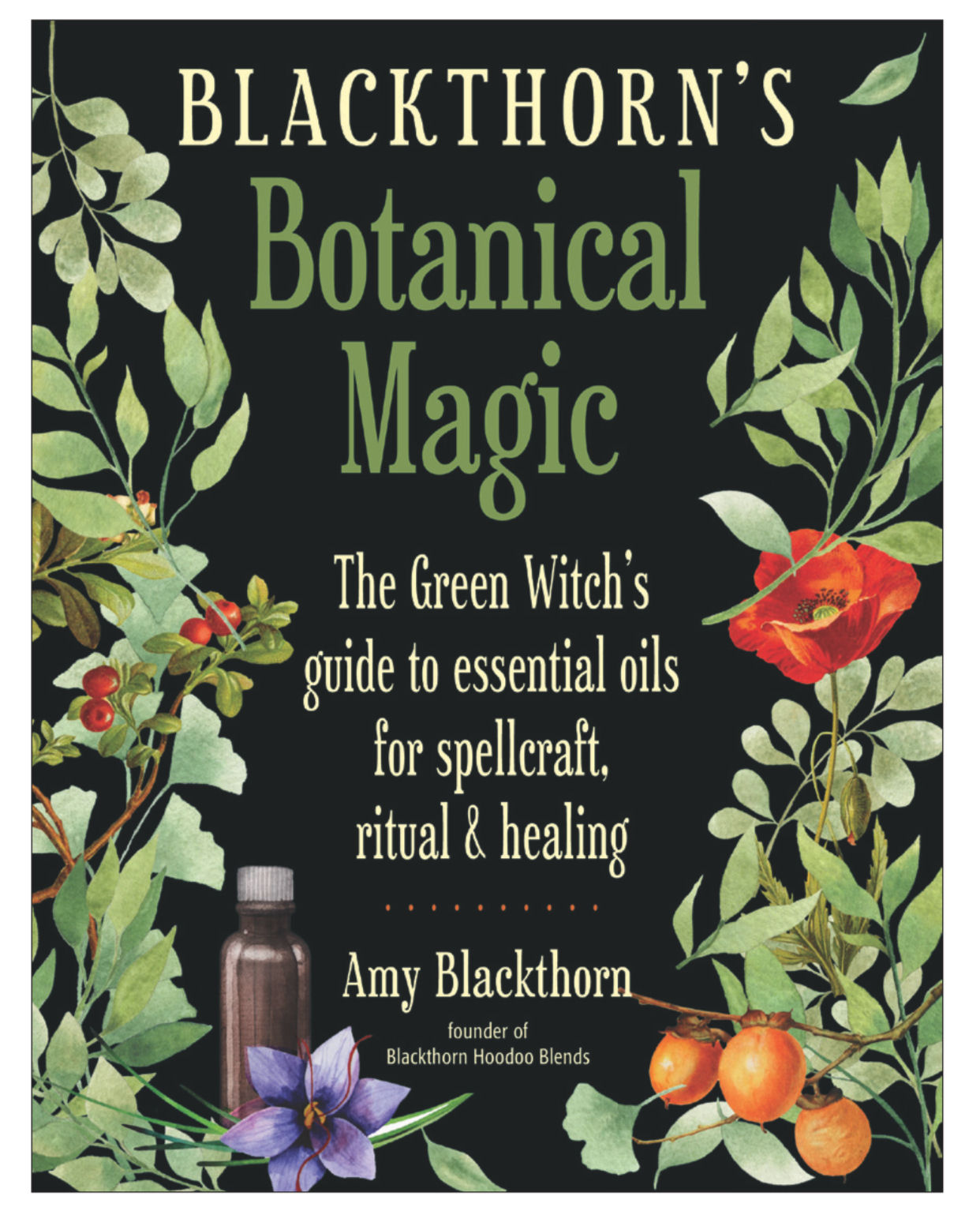 Blackthorn's Botanical Magic: The Green Witch's guide to essential oils for spellcraft, ritual and healing $22.95 answers the question, "What can I do with essential oils?" Here is the first contemporary guide to the transformative powers of essential oils for use in spellcraft and the cultivation of ritual power. From rose-scented rosaries, the lingering aroma of frankincense, and the ritual energy of white sage, Amy Blackthorn - the woman behind Blackthorn Hoodoo Blends - will take you on a journey beyond the soothing, healing power of scents into their hidden realms and their use of prayer, meditation, and shamanic journeying. One of the very first of its kind, this book includes:
- the rich history and lore of scent-related magic
- over 135 essential oil recipes and craft projects
- an explanation of how magical aromatherapy can enhance divination with tarot reading and rune work
- creating a botanical oracle
-practical information on purchasing, blending, and storing of essential oils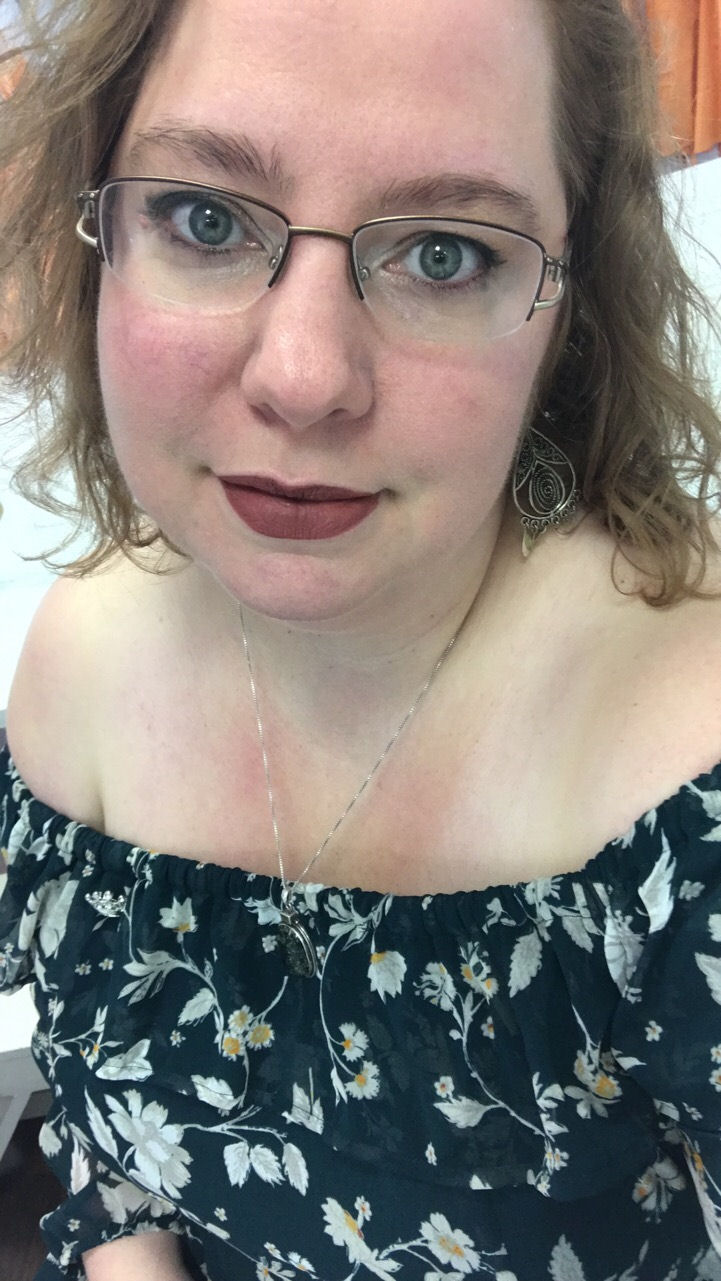 Amy Blackthorn has been described as an "arcane horticulturalist" for her lifelong work with magical plants and teaching of hoodoo. She incorporates her experiences in British traditional witchcraft with her horticulture studies. She is listed as a professional aromatherapist with the National Association of Holistic Aromatherapy and is ordained through the Gryphon's Grove School of Shamanism. Amy's company, Blackthorn Hoodoo Blends, creates tea based on old hoodoo herbal formulas. She lives in Delaware. Please visit her here.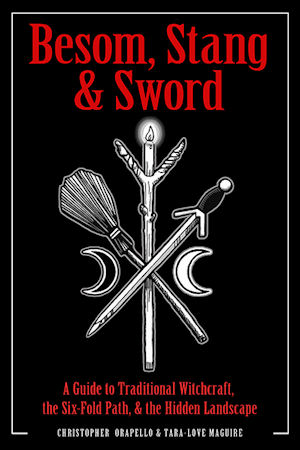 Besom, Stang & Sword: A Guide to Traditional Witchcraft, the Six-Fold Path, & the Hidden Landscape $22.95
Regional traditional witchcraft is an animistic form of witchcraft that moves away from the religious harvest festivals and fertility-minded practices associated with the more commonly known Wiccan forms of witchcraft. Very few of us in this age are farmers or dependent upon crops and harvests. Regional traditional witchcraft teaches people to find their craft in their own backyards, in the uncultivated land, the wild unknown, and in their ancestors rather than in ancient foreign deities or in a neopagan-styled religious form of witchcraft. It's not about where you're from, but where you are. The material is adaptable to any region in which the practitioner lives and and presents a complete system of practice utilizing ritual, chant, trance, the six paths of witchcraft as defined and explained by the text, and the practices associated with traditional witchcraft.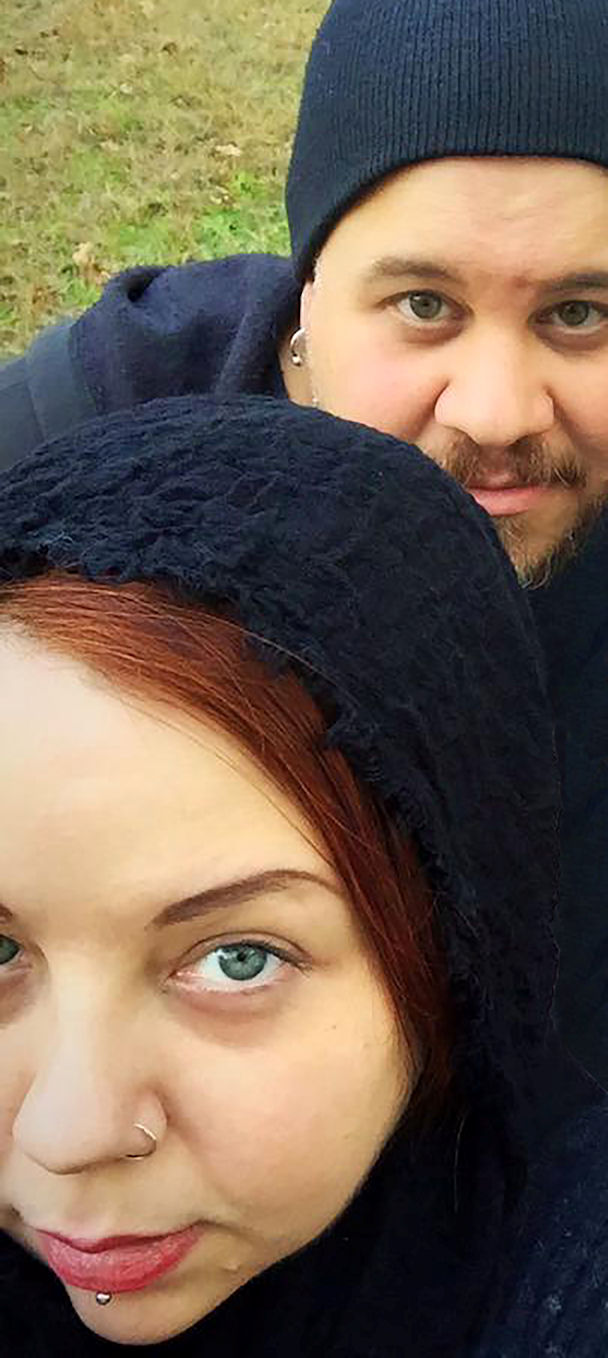 Christopher Orapello is an artist, witch, and animist with a background in western occultism, ceremonial magick, Freemasonry, and has been on his journey for over 20 years. He co-hosts the podcast Down at the Crossroads with his partner, Tara Maguire, and is a signature artist with Sacred Source, a leading producer and distributor of ancient deity images in North America. After a growing desire for a more locally based form of witchcraft, he and Tara founded Blacktree Coven in 2014, where they set out to forge a modern approach to Traditional Witchcraft for a new era of praxis.

Tara-Love Maguire has been a practicing witch for over 30 years. Her path has been crookedly influenced by Isobel Gowdie, Marie Laveau, and William S. Burroughs (among others). Growing up in and around the New Jersey Pine Barrens, she found witchcraft within the tales and shadows of that folkloric landscape. She co-hosts the podcast Down at the Crossroads with Christopher Orapello and is one of the founders of Blacktree Coven, which exists in the heart of southern New Jersey.










Copyright 1997-2018 by SoulJourney. All rights reserved. All brand names and product names used on this website are trademarks or trade names of their respective holders. Revised March 27, 2018.