Tea Leaf Divination Class

Reading tea leaves, also known as tasseography/tasseomancy/tassology is a divination method that interprets patterns in tea leaves, coffee grounds, or wine sediments. The terms derive from the French word tasse or "cup", which in turn derives from the Arabic loan-word into the French tassa, and the Greek suffixes -graph or "writing", -logy or "study of", and -mancy or "divination." Divination is an attempt to gain insight into the world around you, through intuitive interpretation of synchronistic events.

Celeste will guide us with samples of descriptive images each can see in the tea leaves, and she will teach us how to interpret and understand the messages. We will practice reading each other's cup since different eyes see different images.

This class is offered on Wednesday, November 20, 2019, 7.00-9.00pm. Non-refundable tuition is $40.00. Celeste will provide tea and tea cups and a light refreshment. She will also conduct a brief meditation to get you in the right frame of mind, and you will receive handouts to take home.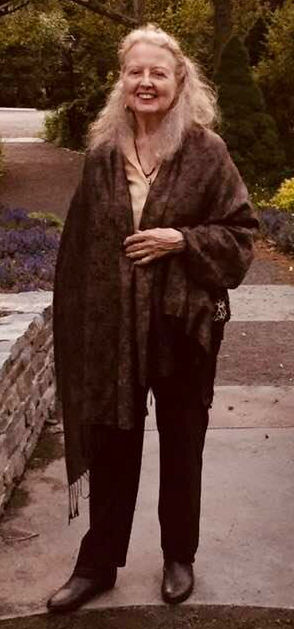 Celeste, in her tea leaf readings, continues the Celtic tradition of her Scottish family lineage, and utilizes her gifts of clairaudience, clairvoyance, clairsentience, and claircognizance. She has regularly featured her psychic insights in several area Victorian afternoon teas held in historical societies in Boonton. She has been an active participant as a Tarot card reader in NJ Metaphysical Society events over the past decade. She studied mediumship under the recognized English medium, Eamonn Downey. She has also facilitated a spiritual healing group based on the teachings of Master Healer Bruno Groening at member gatherings held regularly for a number of years.
Pre-registration for all classes is mandatory. Classes can be paid for with Pay Pal, cash, Money Order, check (with proper ID), credit, or debit card by calling the store at 973/838-6564. Payment in-full is expected at time of registration. Your credit/debit card will be charged at time of registration. Please read complete guidelines here.














Copyright 1997-2019 by SoulJourney. All rights reserved. All brand names and product names used on this website are trademarks or trade names of their respective holders. Revised March 29, 2019.