WELCOME TO

Home/Hours & Directions/Online Store/Classes/Readers
Astrology Charts/Gift Registry/Links/Spell Consultation
Contact Us



Handmade Pentacle Ornaments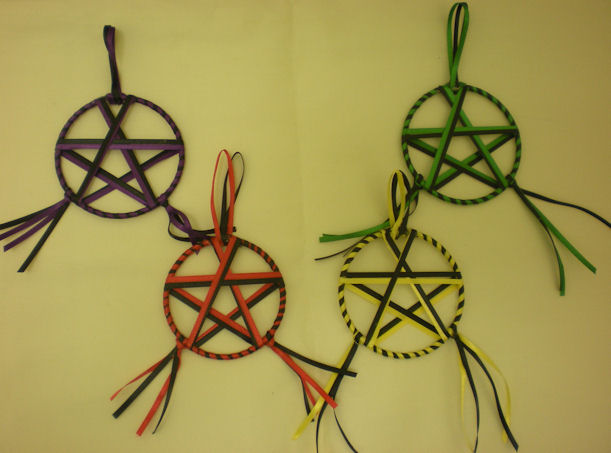 These Pentacle ribbon ornaments measure 3" across, and are approximately 7" long which includes the hanger and fringe. Each is hand made so please allow for natural variations. They are available in almost any color, with black as the base.

They make excellent elemental/quarter markers around your home, or can be hung from a car rear-view window, or even on your Yule tree! Very reasonably priced at $5.00 each.


Copyright 1997-2019 by SoulJourney. All rights reserved. All brand names and product names used on this website are trademarks or trade names of their respective holders. Revised January 2, 2018.